Raadhika
Peter Lindbergh has been one of my photography inspirations since forever, and what I love most about his images is how they capture real people and natural movements, however candid or posed. His cinematic images are inspired by paintings, and over the last few decades, has sought to redefine the standards of beauty with timeless images of women without excessive retouching. He presents women in their pure state, avoiding stereotypes in a way that enhances the authenticity and natural beauty of his women subjects.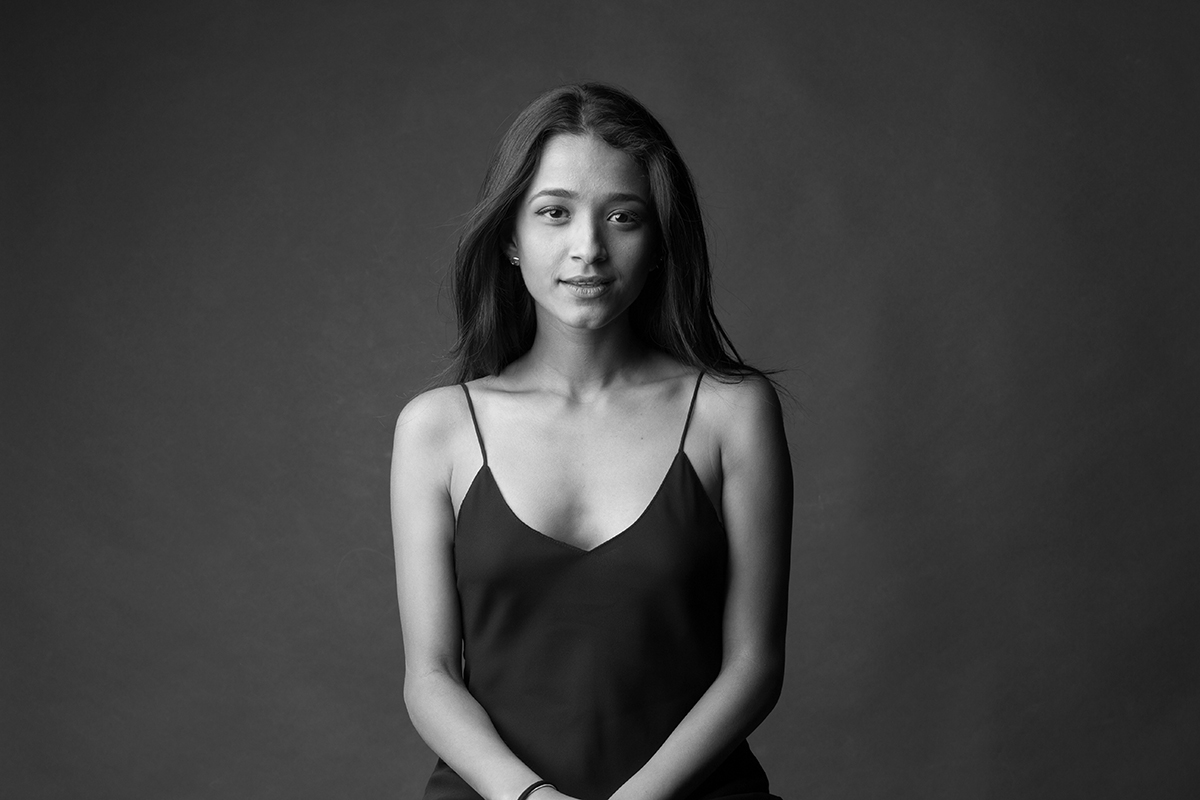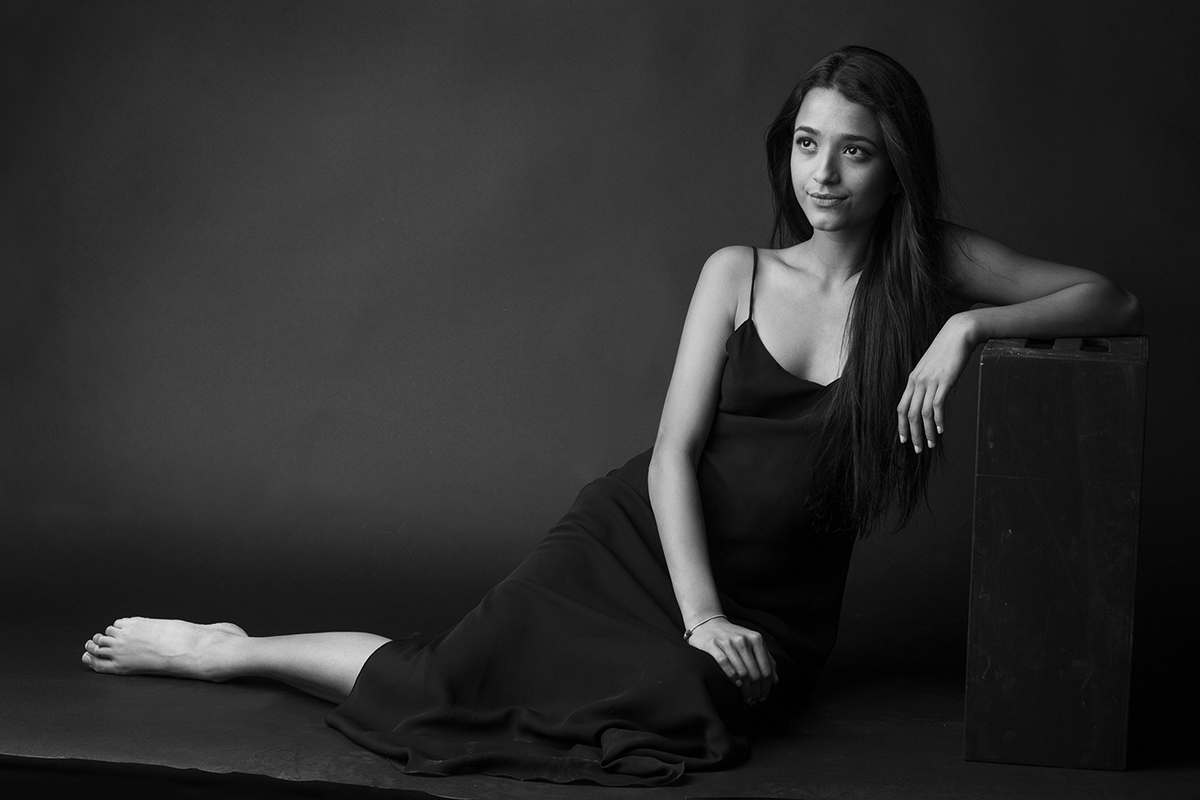 Lindbergh's humanist philosophy and fashion photography style align with my own, and I seek to apply these ideas to my images. Refusing glossy perfection to create simple, truthful, and photojournalistic photographs that look into each person's soul.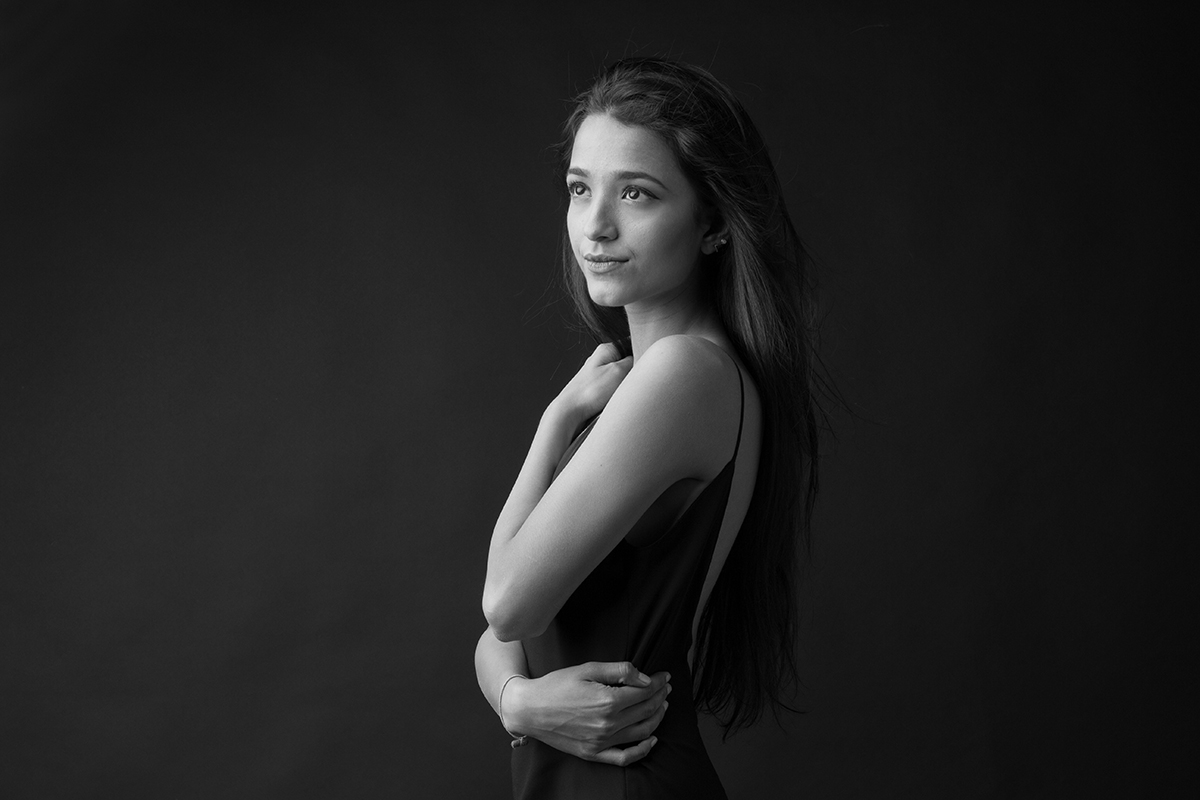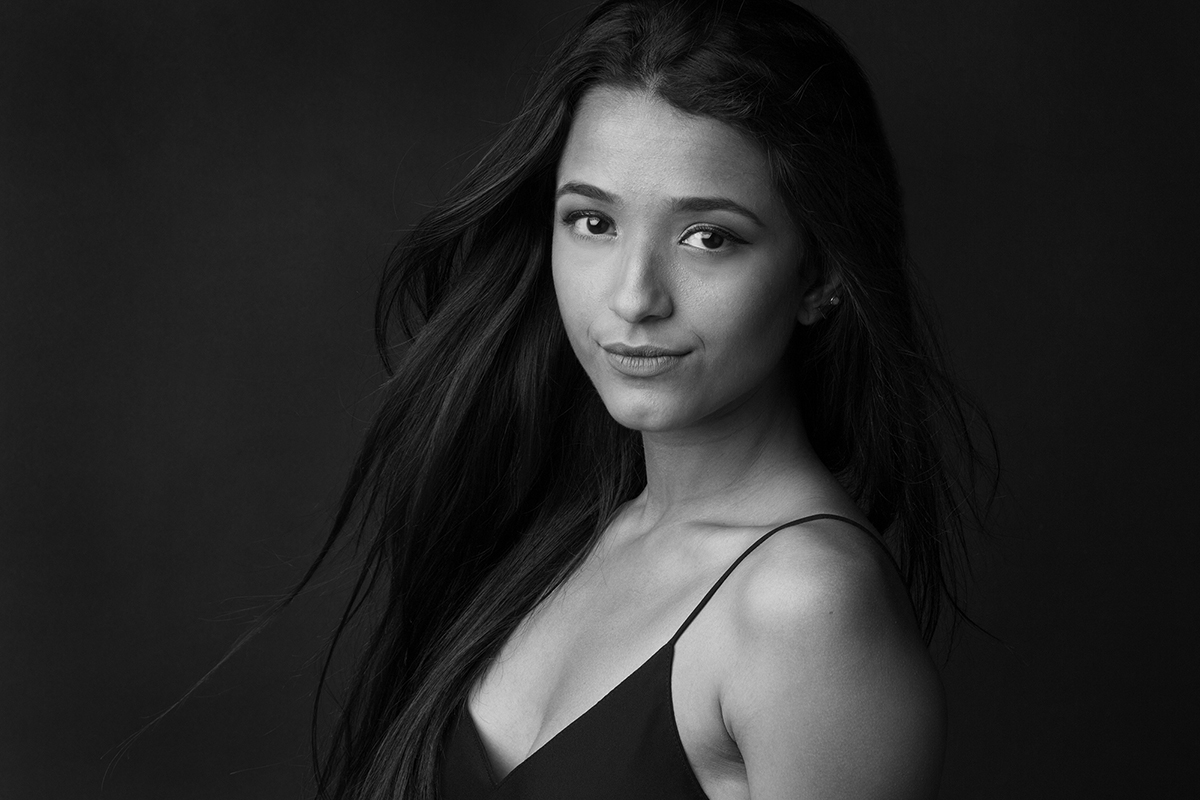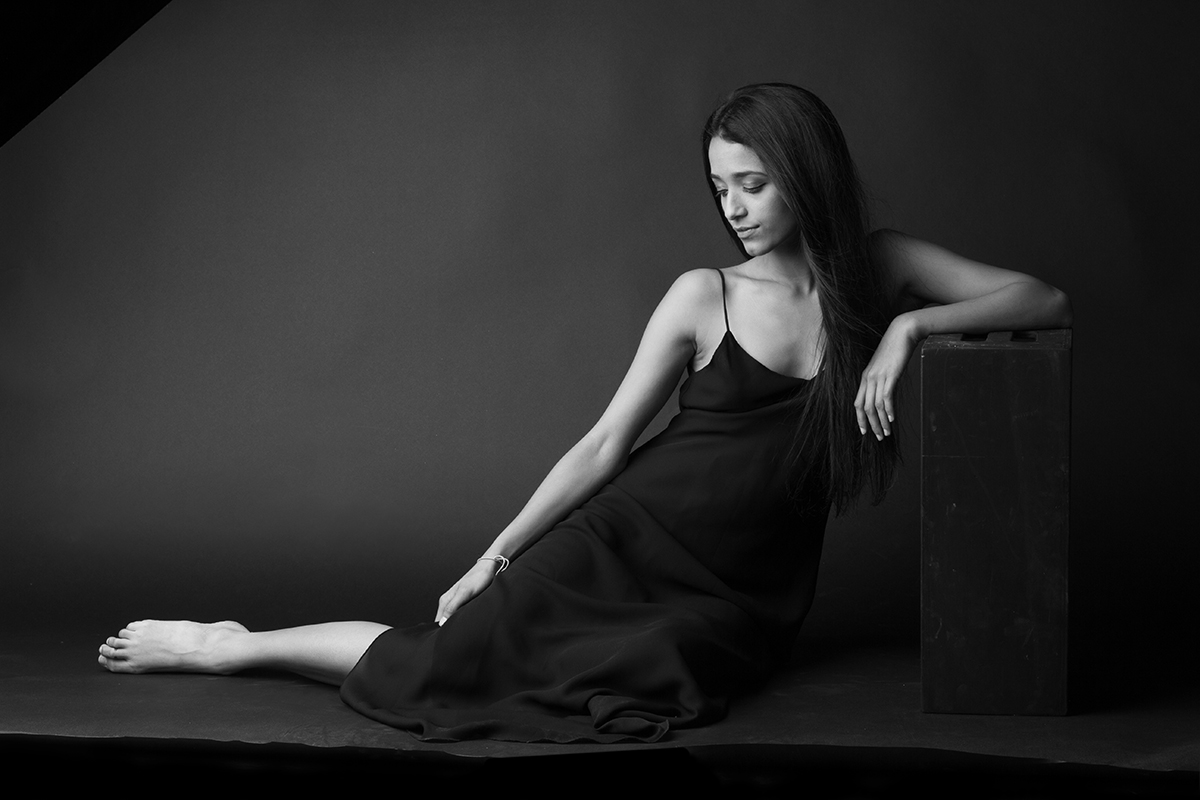 Peter Lindbergh's images are most recognizable for being black and white. He claims "With black and white, you can really see who they are. It toned down the commercial interpretation that color gives. What's so striking about black and white is how it really helps a sense of reality to come through."
Especially inspired by the simple portraits in Lindbergh's most recent Pirelli calendar, I shot with Raadhika in the photo studio for about an hour or so. With a simple black dress and light makeup, she posed sitting and standing under a single octabox light. This is my favorite go-to lighting setup because it's simple, flattering, and natural. Raadhika exudes confidence and honesty in the way she expresses herself in front of the camera. We also used a fan to add an element of motion and cinematic flair. As I culled photos afterward, I found myself picking out the poses where she seemed most relaxed and natural. Easy, breezy beauty.
I love fashion photography but at times, despise how gimmicky it can be. Seeing Peter Lindbergh's work inspires me to capture the honesty of fashion and portrait photography. Because that's what I think true beauty in art is.
I think this shoot turned out super great, but in the future, I'd love to also capture motion. Moving portraits are rising in popularity and I want to experiment. I need to practice using lights other than strobes and see what I can create.
Thank you so much Raadhika for coming in to shoot with me! You're fabulous! :)
Photography
Sophia Liu
raadhika, studio, portrait, portraits, beauty, studio photoshoot, studio photography, san luis obispo, black and white, peter lindbergh, inspired, glamour portrait
Comment