Oahu, 2019
Our first out-of-state family vacation in a long time, planning our Hawaii trip was months in the making. When it finally came time to pack our bags and fly over to the islands, we were nothing but thrilled to take a vacation at one of the most scenic places in the world, just a hop, skip, and jump from LA.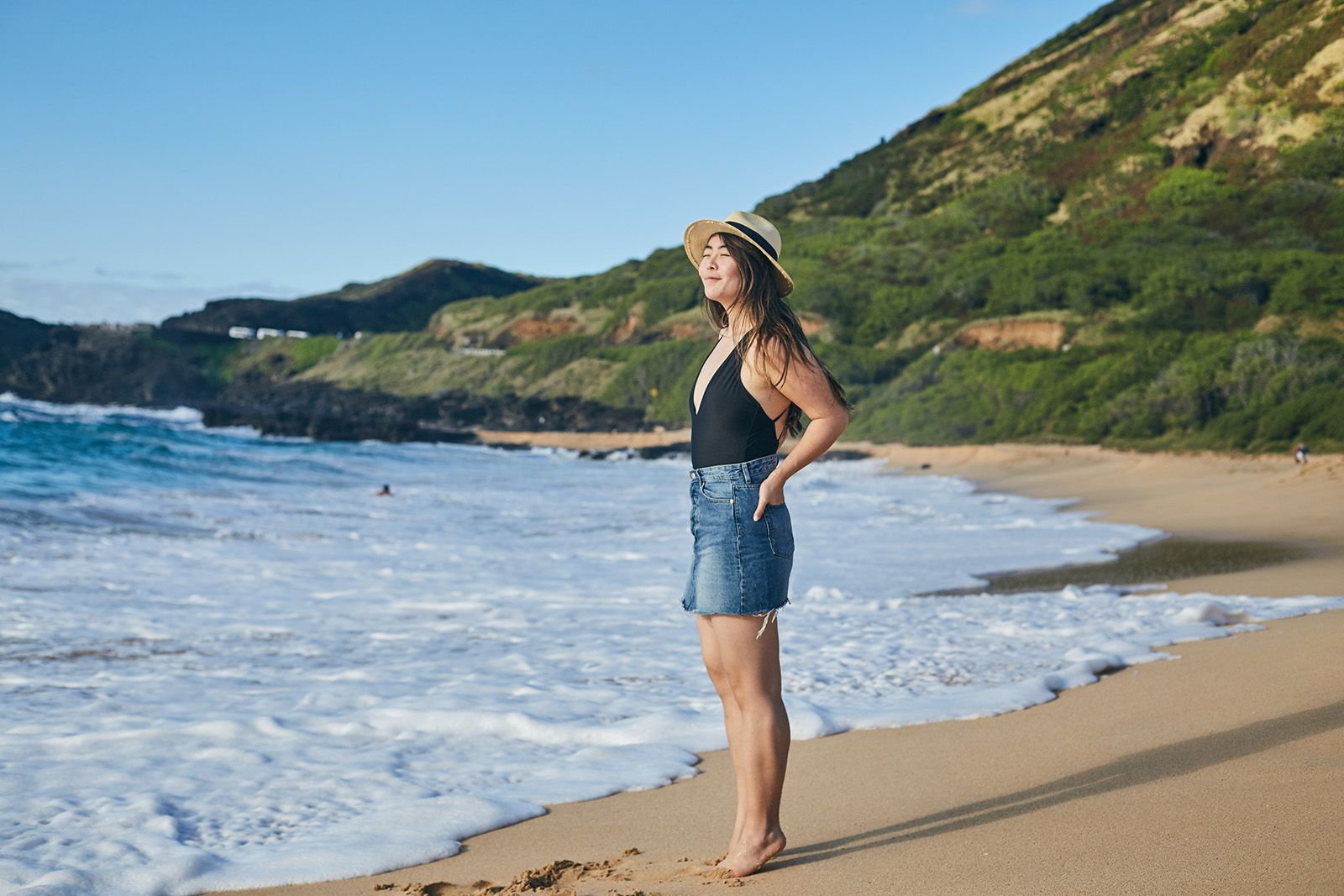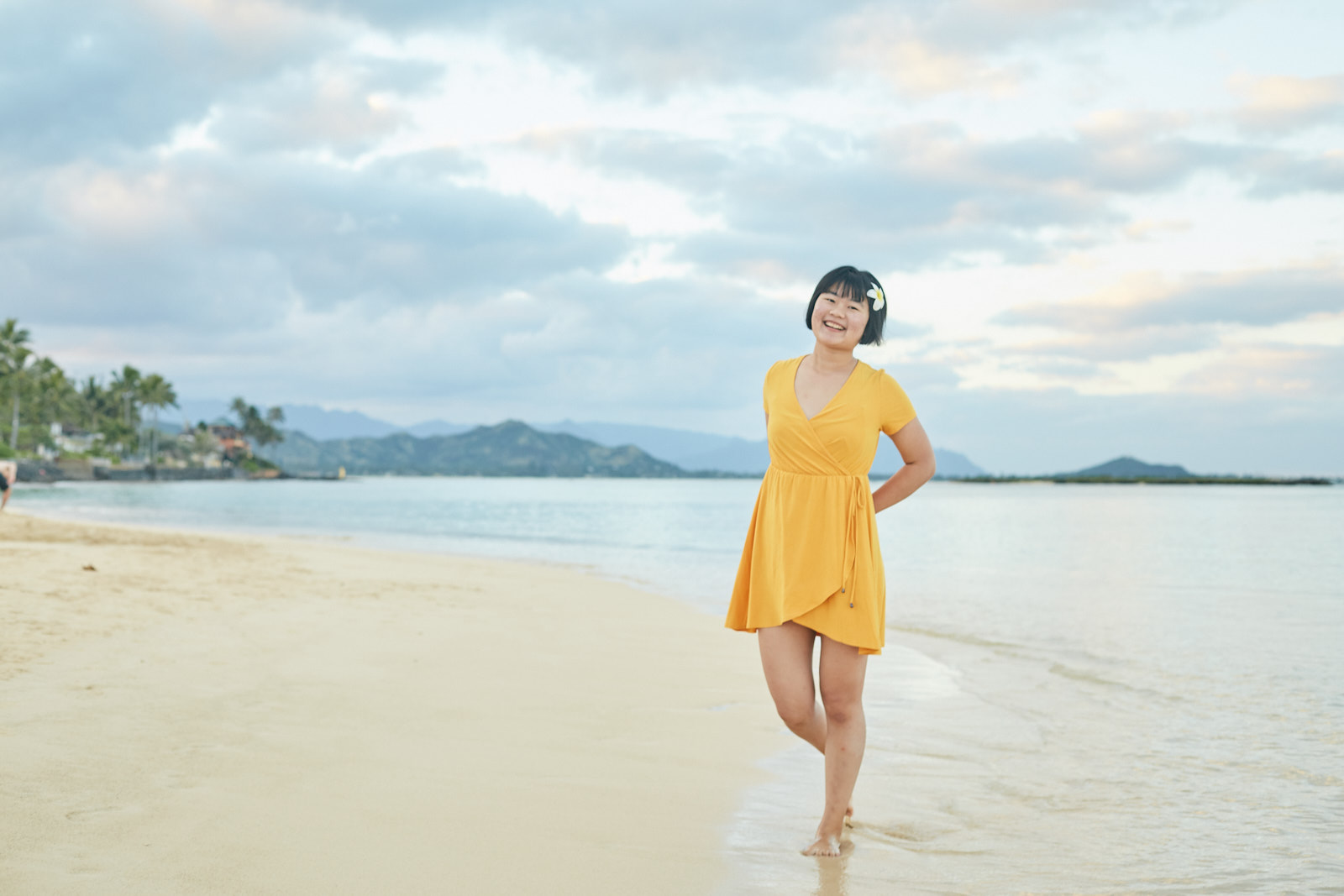 We spent three days, four nights in Oahu, and it was nothing short of every expectation I had for a dream island vacation. On our first day we watched the sunrise in Waikiki, enjoyed brunch at a cafe across the street from where we lived (which ended up being our favorite meal of the trip), and drove up north past perfect blue sky beaches to spend the rest of the day at the Polynesian Cultural Center, where we did the touristy island buffet and show, but also had a lot of fun learning about all the Polynesian islands and cultures. We watched a performance on the water telling the story of Polynesian exploration, learned to hula dance, tasted freshly made poi, took a canoe tour, and my favorite part — watched Fijians and Samoans demonstrate all the uses of coconut.
If day one was touristy Hawaiian cultural experiences, day two was all about history. Namely, World War II military history. After a quick morning hike up Diamond Head with our mom, we grabbed plate lunches and poke at a local market and drove over to the Pearl Harbor visitor center, where we watched a short film, took a boat ride around the USS Arizona Memorial, and refreshed our memory of military history in the small museums. My dad, a World War II aficionado, was over the moon about seeing the Battleship Missouri, the USS Bowfin Submarine, and every missile and gun assembly artifact on display. After a heavy afternoon discussing the "date which will live in infamy" we ended our day at the nearby Ala Moana Regional Park, watching canoers paddle across the water, and the Honolulu skyline set ablaze as it reflected every vibrant color of the setting sun.
Day three was B-E-A-C-H. We had prepaid for a full tank of gas so we had to make the most of our rental car's capabilities. Starting with an early morning at the most-freaking-beautiful-beach-ever Sandy Beach, my sister and I whipped out our gazillion cameras and took photos to our hearts' desire as the sun dipped in and out of the clouds to give us the perfect amount of sunshine to make the Pacific blue backdrop come alive with color. (Everyday's a photoshoot when you travel with us!) After a healthy brunch at a local juice spot enjoying my mom's newfound love, acai bowls, we started driving north, stopping at food trucks and beaches along Kamehameha Highway to enjoy shrimp, poke, and boogie board like silly amateurs. We ended our day at the other-most-beautiful-beach-ever, Lanikai Beach, which I wrote a little photo story about here, before enjoying authentic Hawaiian cuisine from Helena's.
Travel tips
We love them ABC Stores! Stop by for a quick hot breakfast of spam musubis in the mornings.

I'm not a big shopper when I travel so Waikiki's Kalakaua Avenue didn't appeal to me as they would others, but I did enjoy living at the edge of foot traffic, night life, and people-watching. FOMO, you know?

Definitely rent a car. Drive around the island to escape the crowds in Honolulu.

Explore the East Shore. They're peaceful, stunning, and perfect for snorkeling. Definitely top of my list next time I visit.

Order that fresh fruit. Sweet papayas and pineapples were 👌👌👌

Just enjoy. There's something for everyone on Oahu, whether you like the town or country. Everything moves at a slower pace, and it feels so nice to slow down and go with the flow. Enjoy it.
The pastoral and rural charm of the North Shore with its white-sand beaches and roadside vendors, coupled with the capital city of Honolulu bursting with insanely good food and history, unite to form this magical vacation destination full of palm trees and every island dream you could imagine. I can't wait to come back, explore, and eat my way around the island as many times as I can for the rest of my life. Barack and Michelle, is your Christmas vacation home on Airbnb yet?
Stay tuned for the next segment of this trip, Kauai! 🌺
TL;DR Watch our full trip in video form! Video by Shirley.