Escape to Wine Country
This past weekend my I welcomed autumn with arms open and wine glasses in hand. With a car full of friends, we visited the beautiful Napa Valley wine country.
In a world full of distractions, nothing beats sitting in a lawn chair, sipping wine, and admiring the scenic valley with good company.
We took a gondola up to the winery at Sterling Vineyards, admiring panoramic views of Mount Saint Helena as we walked around the viewing terraces tasting cabernets and chardonnays before finding our unanimous favorite, the magnificently aromatic Malvasia Bianca.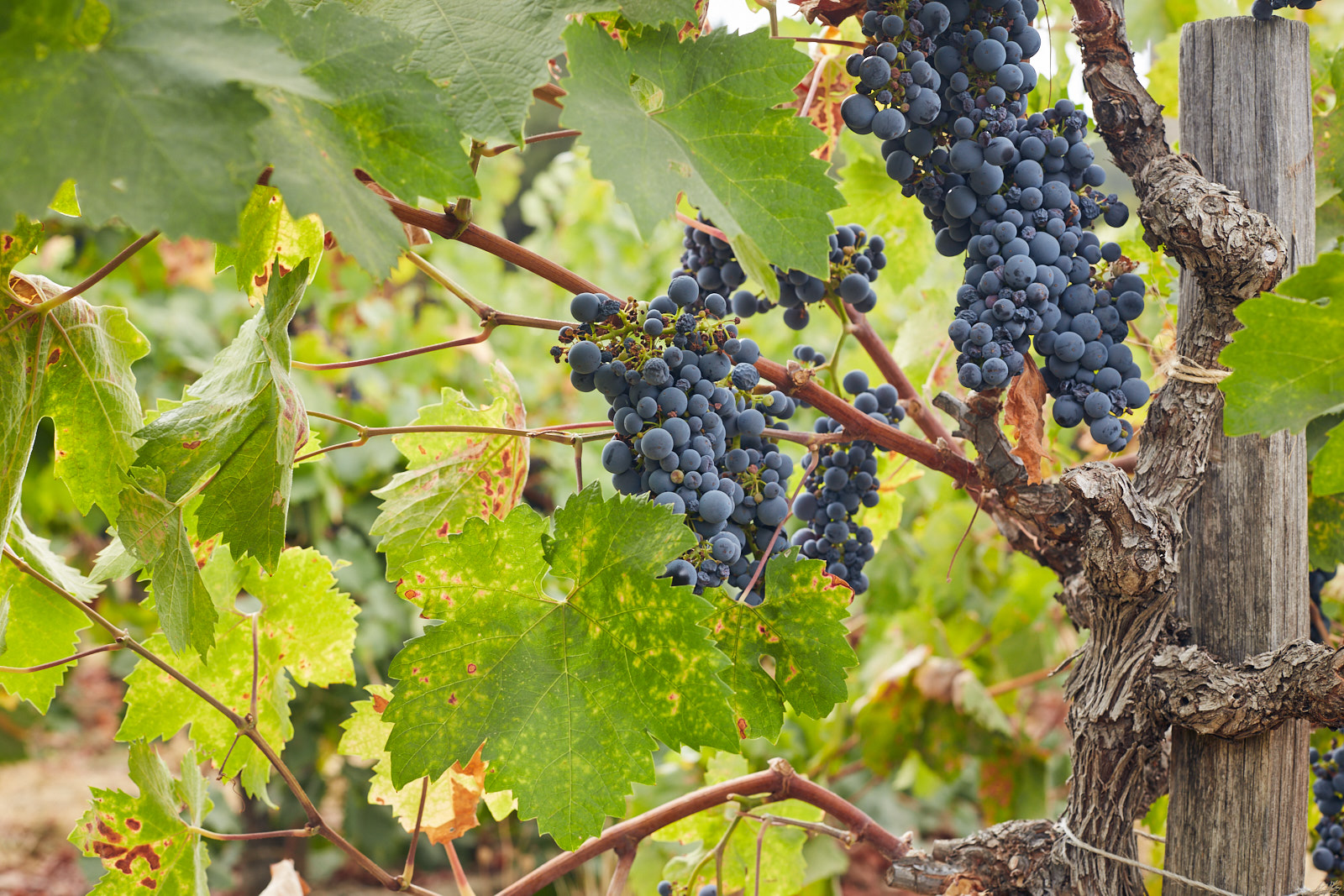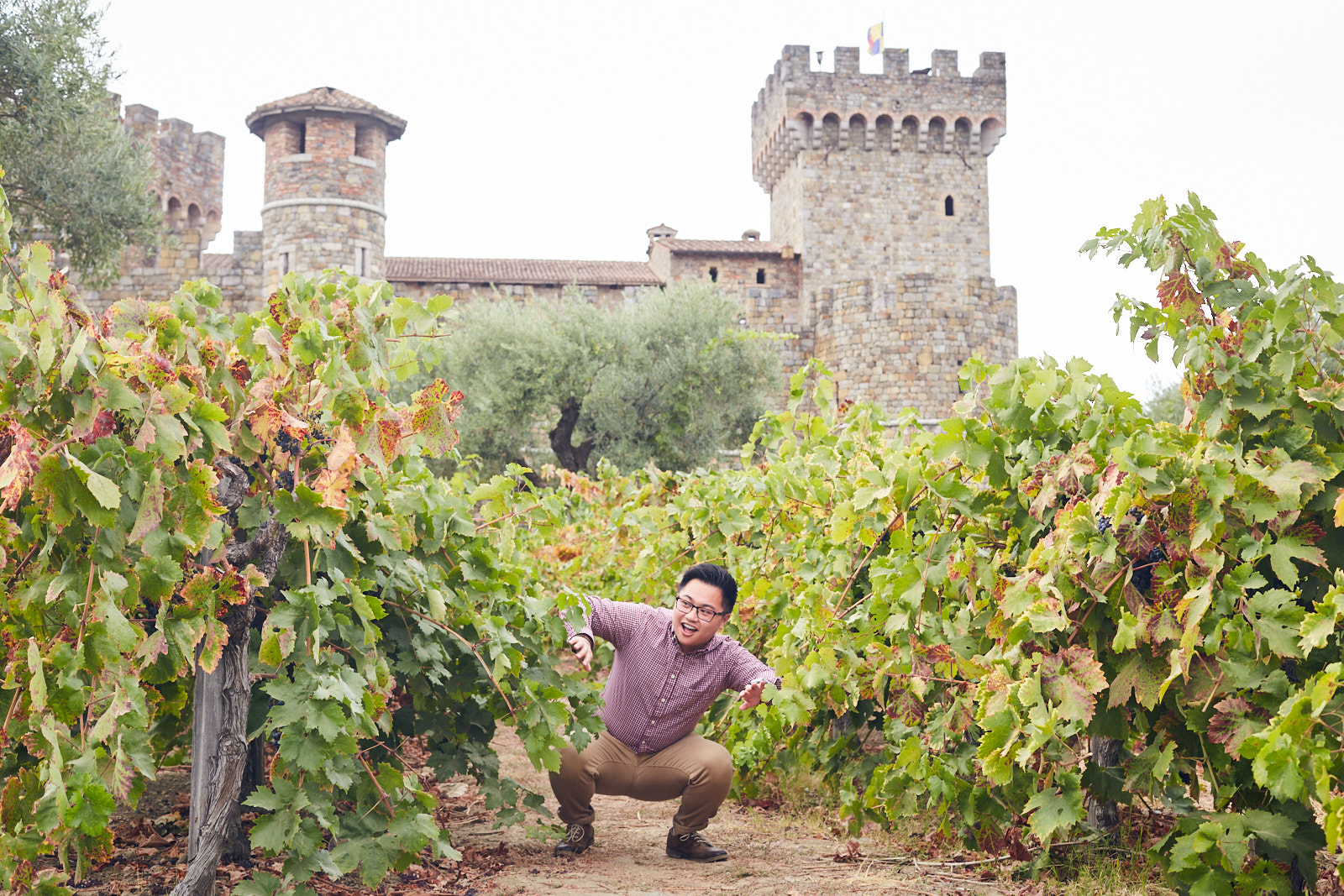 We then found our way into the vineyards at the entrance to Castello di Amorosa, where my first instinct was to taste, and subsequently fall in love, with the grapes.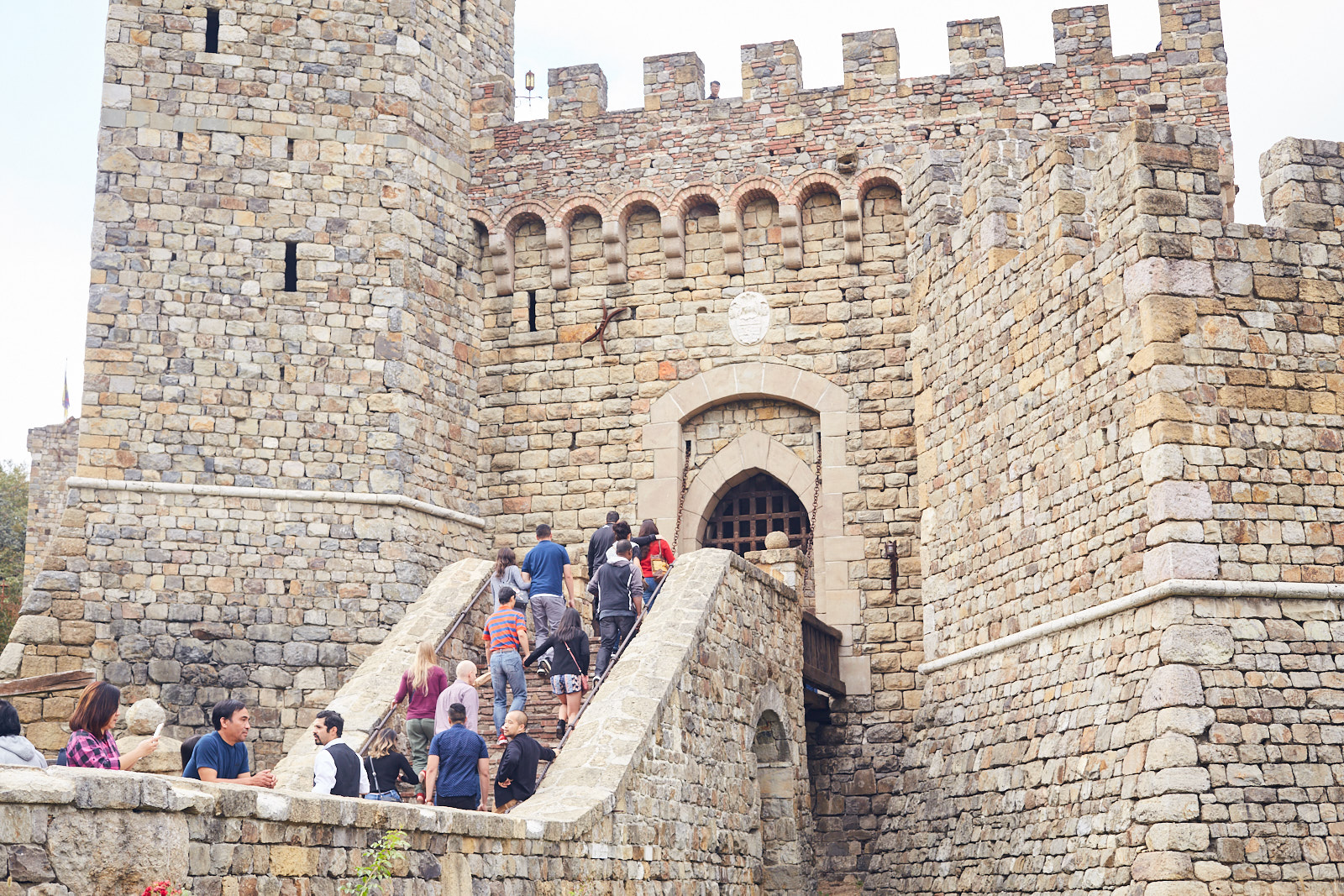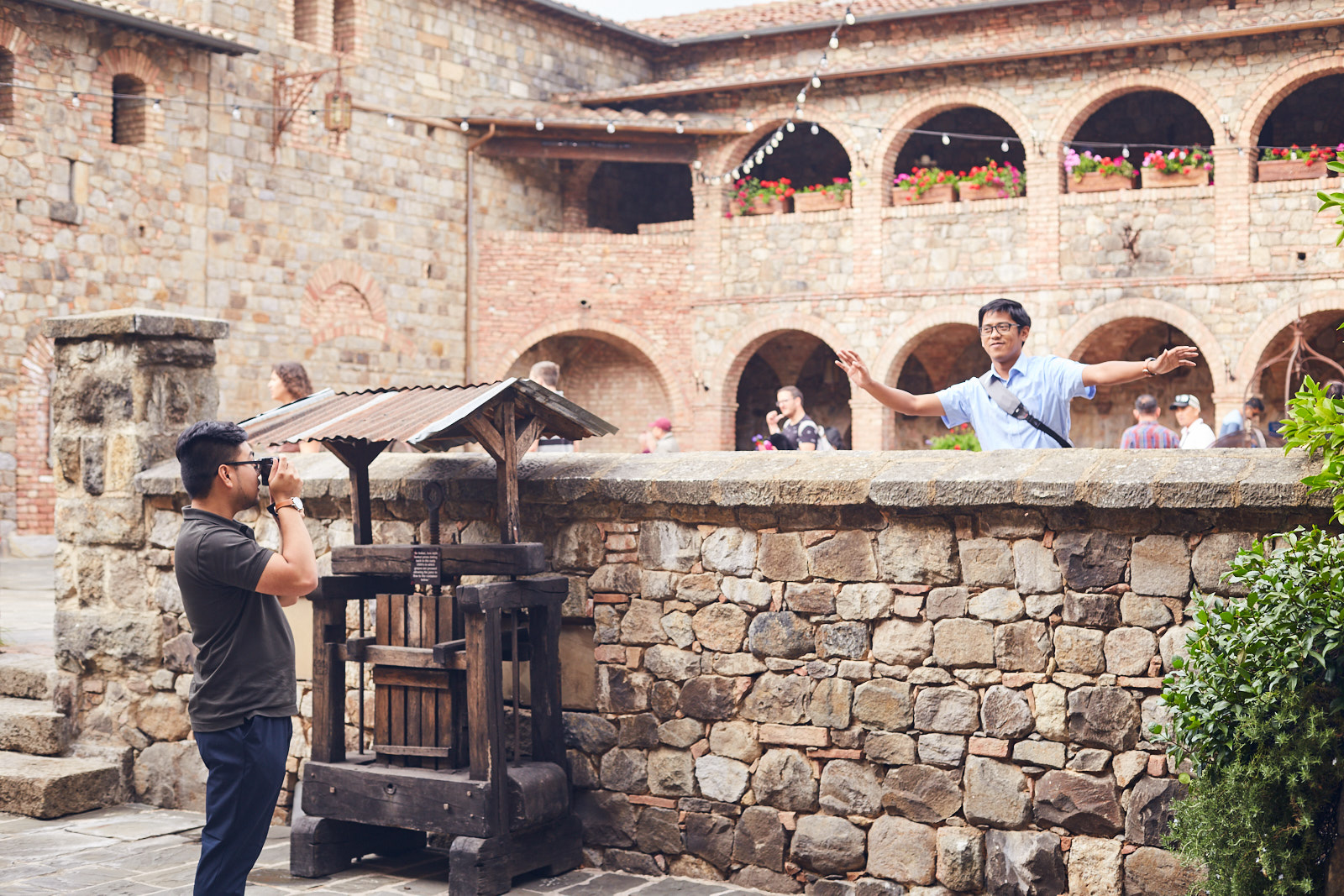 We explored the castle and I couldn't help but also fall in love with this 21st-century Italian architectural masterpiece. It was a real castle, built with so much heart and love for medieval architecture, as authentic as all the ones I toured in Italy. With a drawbridge, towers, and vaulted wine cellars, it's the adult Disneyland dreams are made of.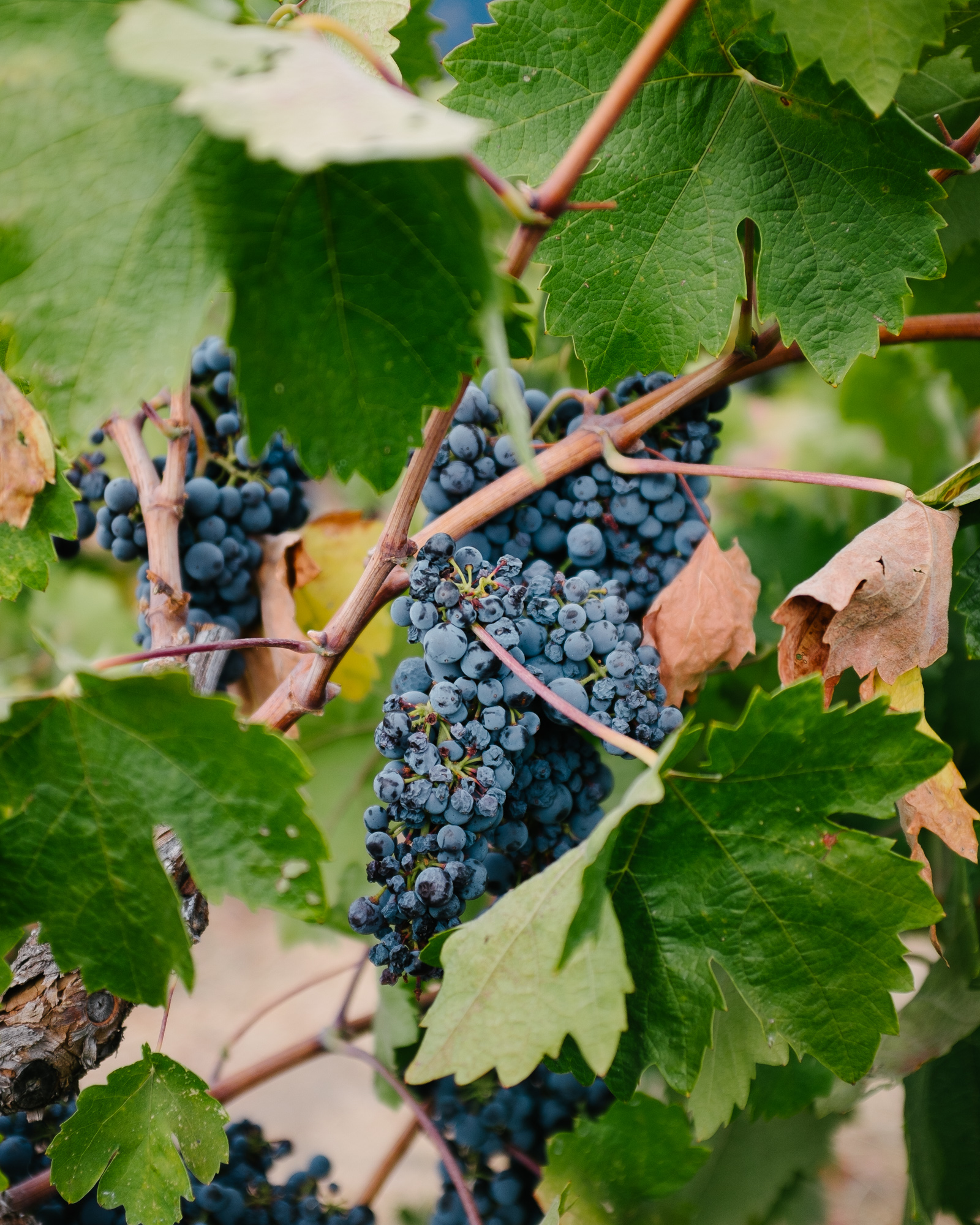 Full of good buzz, we frolicked around the vineyard some more, chasing each other with cameras as the sun finally appeared, illuminating the valley with rays of sparkling light and bountiful happiness. We drove back home, smiling and dreaming about our next escape to wine country.
Photos by Luis Descanzo, Jeffrey Lam, and me.
Travel
Sophia Liu
daytrip, napa, napa valley, calistoga, wine tasting, wine, vino, castello di amorosa, sterling vineyards, winery, vineyard, travel, travel diary, photo diary
Comment